Marine South East to hold breakout session alongside Innovate UK at Nuclueus, 19th November 2015, Southampton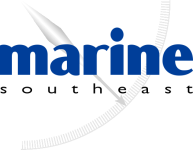 Marine South East and Innovate UK will be holding 'A Catalyst for Innovation and Collaboration' workshop at Nucleus 2015 taking place on Thursday 19th November at Southampton Science Park.
Jonathan Williams, CEO of Marine South East will showcase how the organisation supports innovation and promotes growth with in the marine and maritime sector. Jonathan will be supported by Reddy Devalapalli, Principal Specialist at Lloyds Register, the Southampton based engineering, technical and business services organisation.

David Elson, Lead Technologist in marine & maritime at Innovate UK will be discussing the work it does for science and technology innovation companies with a focus on the marine sector, and highlighting how it can help businesses with upcoming funding and grant schemes.

Jonathan Williams, CEO of Marine South East commented: "The marine industry and its continued growth is vital to Hampshire's economy, and encouraging innovation can only help it thrive. We're excited to be involved in an event that supports these goals and look forward to connecting with more businesses in the region."

Marine South East will also be holding one-to-one workshops to discuss specific opportunities with businesses. To book a slot, please email mailto:info@hantsnucleus.co.uk with Marine South East in the subject line. For more information about the Nucleus event please visit our events section.

Send this story to a colleague
Posted 2015-11-02 10:48:54
« Back to news

Subscribe to our monthly newsletter &nbsp&nbsp