Email News November 2015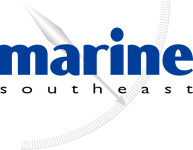 Welcome to the November 2015 email newsletter from Marine South East
If you would like to submit an article for consideration please email the text and a suitable image or logo to sj@mseuk.org
Posted 2015-10-08 09:38:02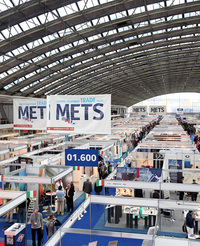 Co-exhibit at Mets with the South Coast cluster with a saving of 80% on sole exhibitor costs
Exclusive opportunity to co-exhibit at METSTRADE at a very reduced fee with grants available, saving up to 80% on normal prices.
Funded through the GREAT UK Challenge Fund, if you are interested in joining the UK South Coast Marine Cluster at METS in Amsterdam, 17th-19th November 2015, please contact:

Amanda Beable
Marine Sector Growth Manager
Economic Development
Hampshire County Council

m.07741 262146
t. 01962 667940
e. Amanda.Beable@hants.gov.uk


Posted 2015-10-26 12:59:27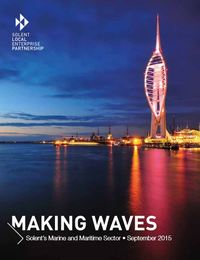 Making Waves: Solent LEP Releases Annual Marine and Maritime Update Report
One year on from the formation of its Marine and Maritime Steering Group, the Solent Local Enterprise Partnership (LEP) has published a review of achievements in the sector over the previous 12 months.
The publication details forecast growth of 5% for the marine and maritime sector in the Solent region over the period to 2025. It also highlights the region's coastal location, business base, research assets and educational strengths as factors making the Solent the UK's leading marine cluster.

The annual report highlights the progress made to date in providing leadership for the sector, investing in skills and addressing port access and connectivity. It concludes by taking a look at a number of initiatives to be addressed for the future.

To download your copy please follow the link:

http://solentlep.org.uk/uploads/documents/Making_Waves_-_Solents_Marine_and_Maritime_Sector_-_16.9_.2015_.pdf
Posted 2015-10-14 15:29:45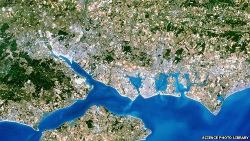 Solent LEP launches call for Projects to boost local economic growth
The Solent LEP are asking organisations across the Solent for transformational growth projects that will allow the area to compete for funding with the Northern Powerhouse.
The call is seeking to identify projects which will deliver transformational change to the Solent economy and, projects identified through the process, will form the basis of future LEP bids if further funding opportunities come forward following the Government's Spending Review in late November 2015.

The call for projects is part of the Solent LEPs work to update the Strategic Economic Plan for the area and build on the £151.9m Solent Growth Deal, announced in 2014, which will deliver 6,000 jobs and 11,000 new homes in the area.

Projects are encouraged from all organisations with an interest in driving growth, productivity and innovation in the Solent and the LEP is specifically seeking projects which will;

* Unlock sites for housing and employment
* Improve our connectivity within the Solent and beyond
* Stimulate and support innovation
* Improve the skills and talent of our current and future workforce
* Support business growth through access to resources and advice
* Support key strategic sectors

The call comes in advance of the Solent LEPs Annual Growth Conference, expected to take place in January 2016.

Organisations with growth proposals should submit these to the LEP by 12th November 2015.

For more information and links to relevant documents please go to:

http://solentlep.org.uk/blog/solent_lep_launches_call_for_projects_to_boost_economic_growth
Posted 2015-10-27 09:32:22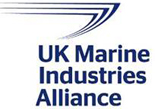 UKMIA unveils updated Technology Roadmap
The UK Marine Industries Alliance (UKMIA) has released the latest edition of the Technology Roadmap, highlighting global trends and future opportunities for UK marine and maritime businesses.
Commissioned and funded by Innovate UK, with support from the Department for Business, Information and Skills (BIS) and the Knowledge Transfer Network, the Roadmap received contributions from nearly 80 organisations. This included an array of businesses responsible for building, repairing and refitting vessels and supplying marine equipment and services for the commercial, leisure, naval and marine science sectors.

A copy of the report can be downloaded from the following link:

http://www.ukmarinealliance.co.uk/content/2015-ukmia-technology-roadmap-released

The latest Technology Roadmap showcases the global competiveness of the UK marine industry, which is estimated to generate £8.1billion of gross value added, including approximately £3.3billion of direct revenue, and support 175,000 jobs, including 74,000 directly employed within the industry.

In addition, it identifies seven main areas of opportunity:

* Whole-vessel integration
* Design, integration, manufacture and operation of autonomous vessels and systems
* Design, manufacture and refit of superyachts, high-end powerboats and sailing yachts
* Extended use of composites and other novel materials
* Design and manufacture of specialist vessels for the offshore energy and naval sectors
* Through-life operation (including refits and conversions)
* Decision support systems

Also, it recommends investment in five areas of technical capability:

* Design and manufacturing techniques
* Electronics, sensors, communications, control, data management and big data analytics
* Energy efficiency and environmental protection
* Structures and materials
* Autonomous systems

Learn more about the Technology Roadmap at the UK Maritime Industries: Looking to the future conference, being held at the Hallam Centre, London W1 on 18th November 2015.

Follow the link for more details of the event:

https://www.eventbrite.co.uk/e/uk-maritime-industries-looking-to-the-future-tickets-18902038506
Posted 2015-10-26 13:28:23

Want to be part of the British Marine, Meet the Buyer 2016
British Marine has announced it will be holding its 2016 Meet the Buyer conference, in association with IBI and UK Trade & Investment (UKTI), at the forthcoming London Boat Show on 12th - 13th January 2015.
Meet the Buyer is an annual event offering UK suppliers of marine products and services a chance to network with a range of buyers, from overseas boatbuilders to distributors, who are flown in from across the globe.

The event consists of scheduled twenty-minute meetings between buyers and suppliers over the two days. Last year's event saw over 400 meetings take place.

British Marine is now recruiting UK suppliers and international buyers.

If you are interested in being involved or want further information, please contact Fiona Day on 01784 223641 or email fday@britishmarine.co.uk.
Posted 2015-10-26 13:22:28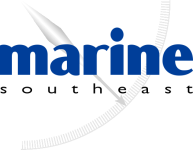 Marine South East to hold breakout session alongside Innovate UK at Nuclueus, 19th November 2015, Southampton
Marine South East and Innovate UK will be holding 'A Catalyst for Innovation and Collaboration' workshop at Nucleus 2015 taking place on Thursday 19th November at Southampton Science Park.
Jonathan Williams, CEO of Marine South East will showcase how the organisation supports innovation and promotes growth with in the marine and maritime sector. Jonathan will be supported by Reddy Devalapalli, Principal Specialist at Lloyds Register, the Southampton based engineering, technical and business services organisation.

David Elson, Lead Technologist in marine & maritime at Innovate UK will be discussing the work it does for science and technology innovation companies with a focus on the marine sector, and highlighting how it can help businesses with upcoming funding and grant schemes.

Jonathan Williams, CEO of Marine South East commented: "The marine industry and its continued growth is vital to Hampshire's economy, and encouraging innovation can only help it thrive. We're excited to be involved in an event that supports these goals and look forward to connecting with more businesses in the region."

Marine South East will also be holding one-to-one workshops to discuss specific opportunities with businesses. To book a slot, please email mailto:info@hantsnucleus.co.uk with Marine South East in the subject line. For more information about the Nucleus event please visit our events section.
Posted 2015-11-02 10:48:54