Email News June 2015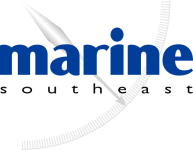 Welcome to the June 2015 Email Newsletter from Marine South East
If you would like to submit an article for consideration please email the text and a suitable image or logo to sj@mseuk.org
Posted 2015-05-20 13:19:57

Construction begins on Sussex Rampion Offshore Wind Farm as funding is agreed.
E.ON has confirmed that it will invest in and build the £1.3bn Rampion Offshore Wind Farm which will be situated 13km off the Sussex coast alongside partners in the project, the Green Investment Bank.
The partnering approach taken by E.ON and the Green Investment Bank, means the green light has been given for full construction to begin on the 400MW capacity, 116 turbine, 72 square km wind farm. When complete the wind farm could provide enough electricity to supply the equivalent of around 300,000 homes and reduce CO2 emissions by up to 600,000 tonnes per year.

Construction of the onshore substation in Twineham is planned to start in early June, closely followed by preparation works for the onshore cable route. Offshore construction will commence in early 2016 with planned completion in 2018.

Local people will be updated of the work involved through a series of community information events that E.ON will be holding in the forthcoming weeks and months. These will be publicised locally and are aimed at keeping communities local to the construction site informed.

During the planned 3 year offshore construction period it is estimated that around 250 to 300 jobs will be created and local vessels utilised, with 40 roles being based in the project management facility in Newhaven Port. It is expected that a workforce of up to 100 will be needed for the onshore cable route and around a further 40 to 60 people at the onshore substation during onshore construction. Once the wind farm is commissioned and fully operational, it is envisaged that up to 65 full time permanent jobs will be created at the operations and maintenance base.


For more information visit:

https://www.eonenergy.com/About-eon/our-company/generation/planning-for-the-future/wind/offshore/rampion-offshore-wind-farm

For supply chain information please visit http://www.sussexwindenergy.org.uk/ where you can register your company for free now.
Posted 2015-05-20 13:37:46

New European Marine Innovation Database
A new European Marine Innovation Database has been launched online as part of the outputs from the REMCAP European project, of which Marine South East is a partner.
The European Marine Innovation Database pulls together information generated from two European Projets, EMSAC and REMCAP. The site provides an online database of the most relevant Marine Science and Technology Projects funded by the different national or European mechanisms.

EMSAC and REMCAP are Coordination Projects funded by the Research DG of the European Commission within the Regions of Knowledge programme of FP7. EMSAC addresses water resource management issues, including water quality, coastal risks and living resources. REMCAP addresses innovation priorities for enhanced maritime resource efficiency.

Both projects work through marine Regional Research Driven Clusters (RRDC), bringing together Europe's centres of marine business capability, research expertise, and public authority commitment. Regions involved are South East England (UK), Västra Götaland (West Sweden), Brittany and Mediterranean coast (France), South West Ireland, Portugal and Lithuania.

Data stored on the online database includes keywords on each project and contact details of participation institutions.

To access the database please visit http://data.remcap.eu/contenu/index.php
Posted 2015-05-21 13:08:46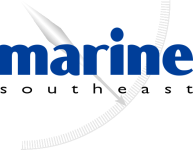 Marine South East partner new 'Exposures' project
Marine South East will be partnering with IT Innovation in a new project which has recently been selected for funding under the Sunrise programme.
The Exposures project will show how the 'Internet of Things' can be exploited in marine applications, focusing initially on seabed monitoring using autonomous systems.

The project will show how new seabed bathymetric data from an autonomous vehicle can be integrated seamlessly with data and models from other sources (e.g. archived survey data), to generate high value information to users of coastal waters and seabed resources.

Two specific applications have been identified in the project: scour monitoring around seabed structures such as wind turbine towers; and identification of sediment drift in areas of high sediment mobility.

Successful validation of this technology will allow such monitoring to be performed at higher resolution and at lower cost than conventional survey approaches.

Marine South East is working on Exposures with another Chilworth-based company, IT Innovation. The project forms part of a wider programme called Sunrise, led by the University of Rome and involving a range of key organisations including NATO.



Posted 2015-05-20 17:26:46

Seawork 2015, don't miss this important exhibition, 16th-18th June 2015, Southampton
Three days of innovation and expertise with the latest products and technologies from the commercial marine industry.
Don't miss this important commercial marine exhibition taking place on the South Coast.

You can join the debate on Windfarm Access Vessels - are catamarans the right solution? Find out about opportunities with the Brazilian Shipbuilders and Chinese delegations courtesy of UK Trade and Investment. Don't miss the Ministry of Defence Boat Teams procurement plans for 2016. Or simply visit the 600 exhibitors in one place and 60 on-water vessels.

Visit http://www.seawork.com/ to find out more.

Or register online for your free entry tickets at:

https://livebuzzreg.co.uk/2015/sea15/reg/
Posted 2015-05-21 12:52:29

Navitus Bay supply chain event at Seawork, 16th June 2015
SOREC will be hosting a supply chain event with Navitus Bay Development Ltd and E.ON Ltd – the developer of the Rampion Offshore Windfarm - as part of the conference programme at Seawork 2015. The event will take place on Tuesday 16th June 2015 from 10.00am to 2.30pm.
Companies will be able to hear about the wide range of opportunities available in this large project. Moreover, the Tier 1 suppliers for the project will be present including MHI Vestas who have recently been named as the preferred wind turbine supplier for the Navitus Bay Offshore Windfarm.

This is particularly significant as the turbine supplier will be responsible for the supply, installation and maintenance for 25 years of the turbines, making it the lion's share of the total project. So there will be supply opportunities for companies ranging from work boat manufacturers to cable companies.

Projects this big inevitably have a rigorous procurement regime, so it is important to find out early what is required to make best use of the commercial opportunity.

SOREC is working with Navitus Bay Development Ltd to arrange for 1 to 1 meetings with the Tier 1 suppliers on the Wednesday of Seawork - so watch out for developments on that.
Marine South East is also involved in the event, to bring a perspective on the Rampion wind farm development by E.ON, and thereby to help maximise the local supplier content in both the Rampion and Navitus Bay developments.

For more information about the Seawork conference programme please visit:

http://www.seawork.com/whats-on/Attend_Conference-Programme

To register to attend Seawork for free please go to:

https://livebuzzreg.co.uk/2015/sea15/reg/


Posted 2015-06-01 08:44:21