View the News Archive
Department for Transport seeks views on best path to zero emissions; deadline 6th October 2022
Posted 2022-08-16 12:59:52 by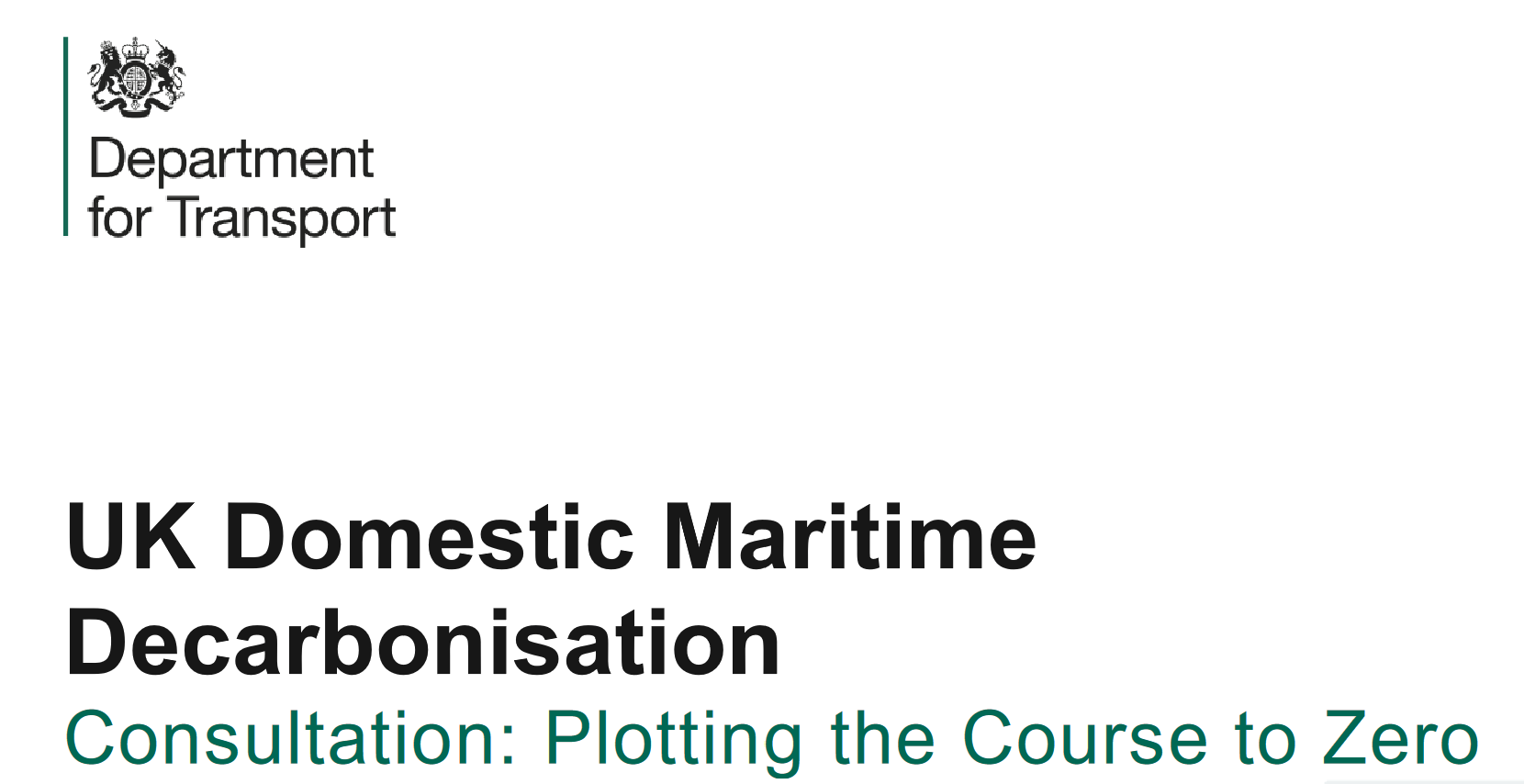 The Department for Transport is seeing views and evidence on the best path to net-zero emissions in 2050 for the domestic maritime sector, including where there is opportunity to accelerate decarbonisation across sub-sectors.
Transport is the largest contributor to the UK's domestic greenhouse gas emissions and while shipping is generally a relatively carbon efficient mode for transporting freight, UK domestic maritime vessels represent around 5% of the UK's domestic transport green house emissions in 2020; more than domestic rail and bus emissions combined. It is therefore crucial that the government has a credible plan to decarbonise the sector.
Setting the 'Course to Zero' for the domestic maritime sector is a unique opportunity. It is a chance for the industry and maritime experts to share their ideas, experiences and concerns with the government. This consultation aims to:
T

o

seek views and

evidence

on

the

optimal

pathway

to

net zero

emissions

in

2050

,

including where there is scope to accelerate decarbonisation. The

objective is to

captur

e

the

vital insights of the

UK's

domestic

maritime sector

across

all

its s

ub

-

sector

T

o

gather producti

ve feedback

about the remaining barriers to maritime

decarbonisation

.

To collect views on the

various

additional

policy options

which could be

employed

to address the

se

barriers

,

building on the government's current

approach

. It is also to

provide a space for

respondents

to present

any

other

ideas o

r

views

,

which may be helpful to the

wider

domestic maritime

decarbonisation

project and

have not yet been explore

d or discussed by th

e

government.
The conclusions drawn from this consultation will help to determine the core policy agenda for domestic maritime decarbonisation. Both the indicative targets and policy measures will be presented in a refreshed Clean Maritime Plan, due to be published in 2023.
Deadline for responses is 6th October 2022. Click here to access the consultation document.