View the News Archive
BlueStor project making strong progress
Posted 2022-04-04 09:20:37 by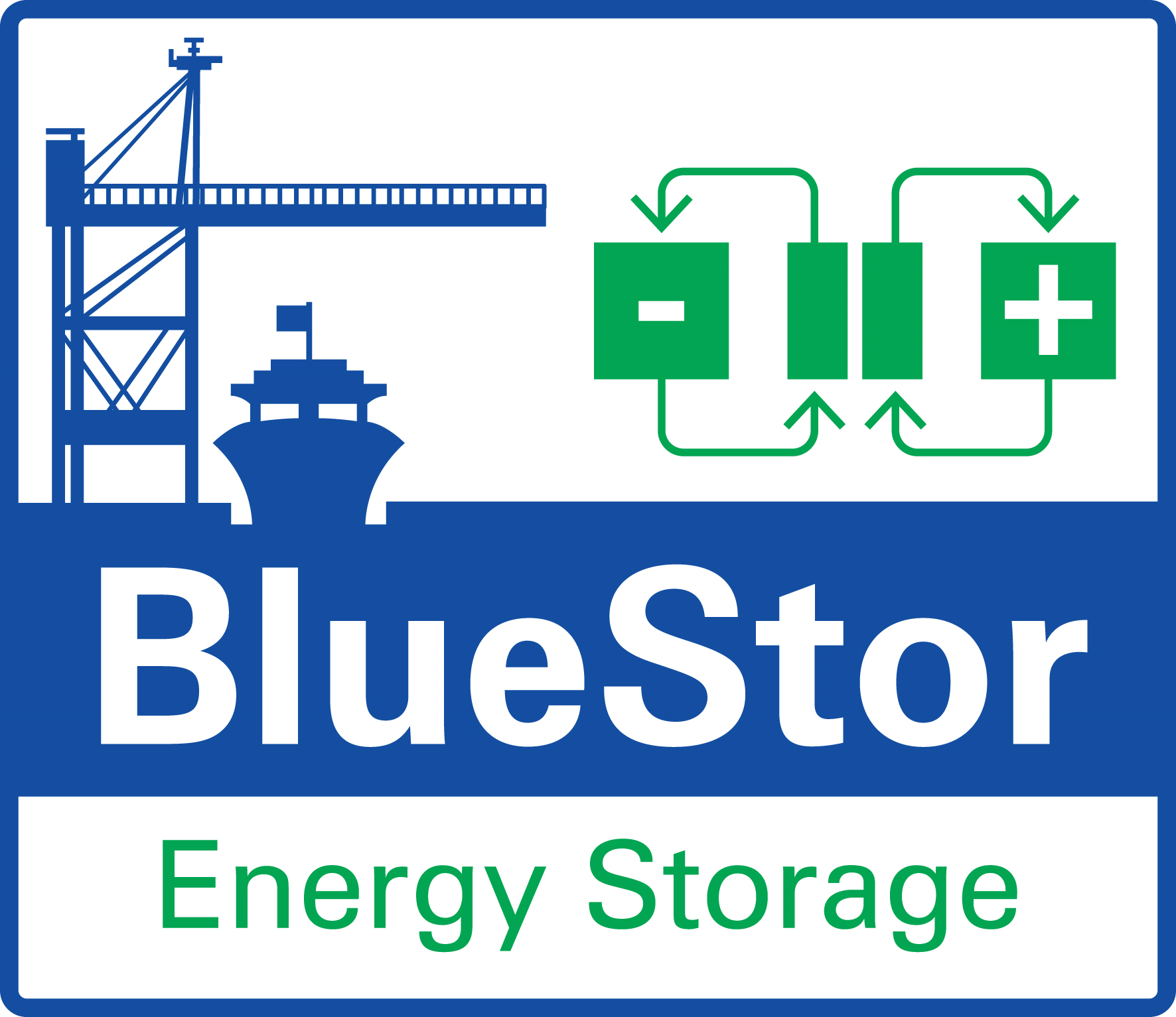 MSE's most recent project, BlueStor, is making strong progress in the field of an innovative port-based energy storage and distribution system that will help ports to decarbonise.
Project partner, ESC (Energy Systems Catapult) has been evaluating the revenue potential for ports that install BlueStor energy storage systems. Although most ports will require substantial energy storage to help meet the high power demands of their customers for shore power, there is the potential for additional revenue streams from provision of balancing services that could form an important part of the investment case. ESC has been looking at the potential to sell a range of such services to the grid operator or the distribution network operator.  
BlueStor is based on organic flow battery technology that avoids many of the environmental disadvantages of conventional battery technologies, and is ideally suited to maritime applications. 
Flow batteries use a stack of  electro-chemical cells to convert electricity into chemical energy stored in charged electrolytes in external tanks. They are ideally suited to meet the requirement for longer duration energy storage because the storage capacity can be increased, at a relatively low cost, independently from the power rating of the stack.
BlueStor has significant environmental advantages over current commercial flow battery types because of its non-toxic, biologically-sourced electrolyte materials.
MSE International is the lead partner in BlueStor; energy and battery specialists, Swanbarton Ltd is supporting the battery engineering and construction as well as associated controls and interfaces; Houlder Ltd, marine and offshore engineering and clean technology specialists, is designing the battery platform and port/vessel interfaces. Pioneers in organic flow batteries, CMBlu are supplying the electro-chemistry for the flow battery. 
The current phase of the BlueStor project which will demonstrate its feasibility is being funded by BEIS through their Longer Duration Energy Storage (LODES) competition.
To be kept informed of the project please sign up to the MSE Maritime Decarbonisation Interest Group which sends out updates and newsletters from time to time on opportunities, events and news on projects in this area.