Maritime UK Solent / TechSolent networking meeting: At National Oceanography Centre; 29th March 2023, 1730-1930, Southampton
Posted 2023-02-16 14:19:54 by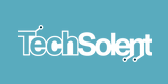 TechSolent and Maritime UK Solent are hosting their first joint event to highlight the use of technology within the Maritime Sector locally and beyond.
Listen to 3 local maritime businesses on how they are using technology to advance their respective missions, 
Intro to TechSolent –      Phil Clark
Intro to Maritime UK Solent      – Stuart Baker
Subsea Craft (Tech Director TBD) – covering how technology is embedded in the VICTA craft design and how it has enabled the development of the product to date
Ocean Infinity (TBC) –  covering how robotics technology is at the forefront of your services and how they are enabling market differentiation
SeaBot (TBC) –  covering the use of technology for skills development in the Maritime / Tech world and / or the ethical implications of AI on Marine Regulation.
Conclusion and Close –   Phil Clark
Networking drinks 
This free event will take place at the National Oceanography Centre, Southampton on 29th March 2023 from 17.30-19.30.
For more information and to register click here.