Going Global; Grow your International Sales; 16th & 17th November 2022, London
Posted 2022-09-01 14:59:26 by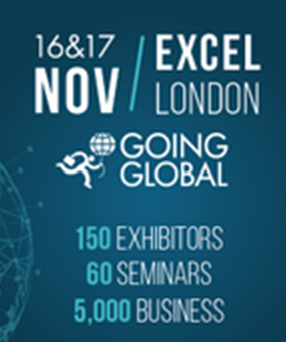 Supported by the Department for International Trade (DIT), the 2022 instalment of Going Global Live promises to provide entrepreneurs and SMEs with everything they need to navigate overseas trading, offering expert services to help with legislation, payroll, documentation, staffing, taxation and navigating the business world in a foreign language.
DIT will have a stand where businesses can find out about the support available to SMEs. They will also be running a masterclass series with DIT's UK Export Academy where you can learn to sell internationally from experts in international trade.
For more information please click here.